KOICA delegation meets DU VC
A five-member delegation led by Ms Young Ah Doh, Country Director of Korea International Cooperation Agency (KOICA) called on Dhaka University (DU) Vice-Chancellor Prof. Dr. Md. Akhtaruzzaman today, March 21, 2021 at the latter's office of the university. The delegation members include Deputy Country Director of KOICA Mr. Kim Taehyun, Program Manager Ms. Han Yoori, Program Coordinator Md. Fazle Rabby and Construction Manager Cheol Yong Oh of same agency.
Executive Director of Innovation, Creativity and Entrepreneurship Center (ICE) of DU Md. Rashedur Rahman and some other Faculty Members were present on this occasion. 
During the meeting they discussed matters of mutual interest especially regarding implementation of a pilot project titled "Capacity Building of Universities in Bangladesh to Promote Youth Entrepreneurship". They also discussed the possibilities to develop education and research as well as innovative skills at Dhaka University with the financial assistance from KOICA. DU VC Prof. Dr. Md. Akhtaruzzaman thanked the KOICA delegation for their willingness to provide support and cooperation in this regard. This project will play an effective role for capacity building of young generation on innovation and entrepreneurship, he pointed out.
Highlighting the significance of the project, DU VC mentioned that 2021 is a special year for the University as it is celebrating the centenary along with the "Mujib Borsho" and Golden Jubilee of the Independence of Bangladesh. This project will add value to the university's vision to provide quality education and research, he hoped.
-------------------------
(Md. Rafiqul Islam)
Deputy Director
Public Relations Office
University of Dhaka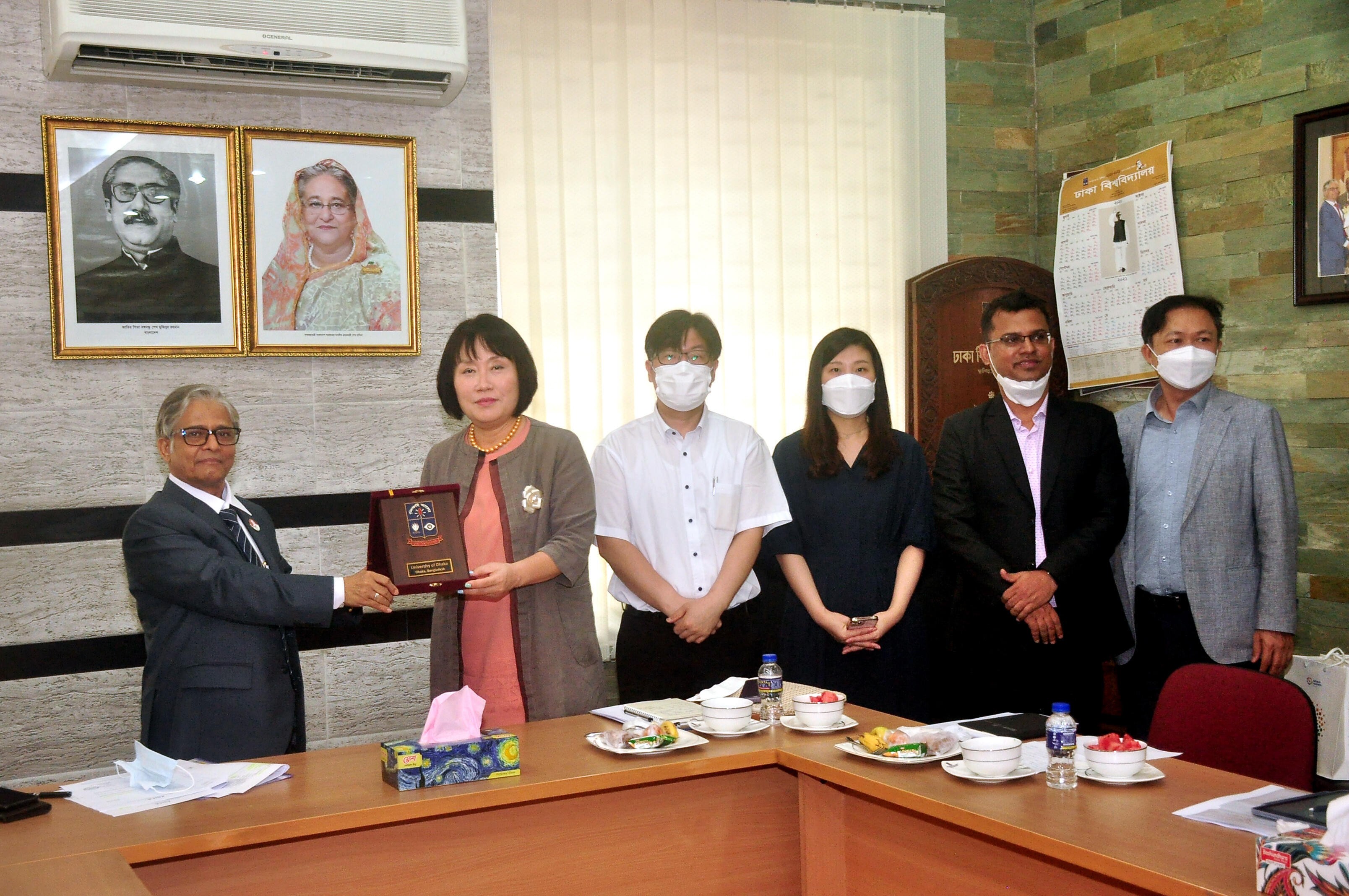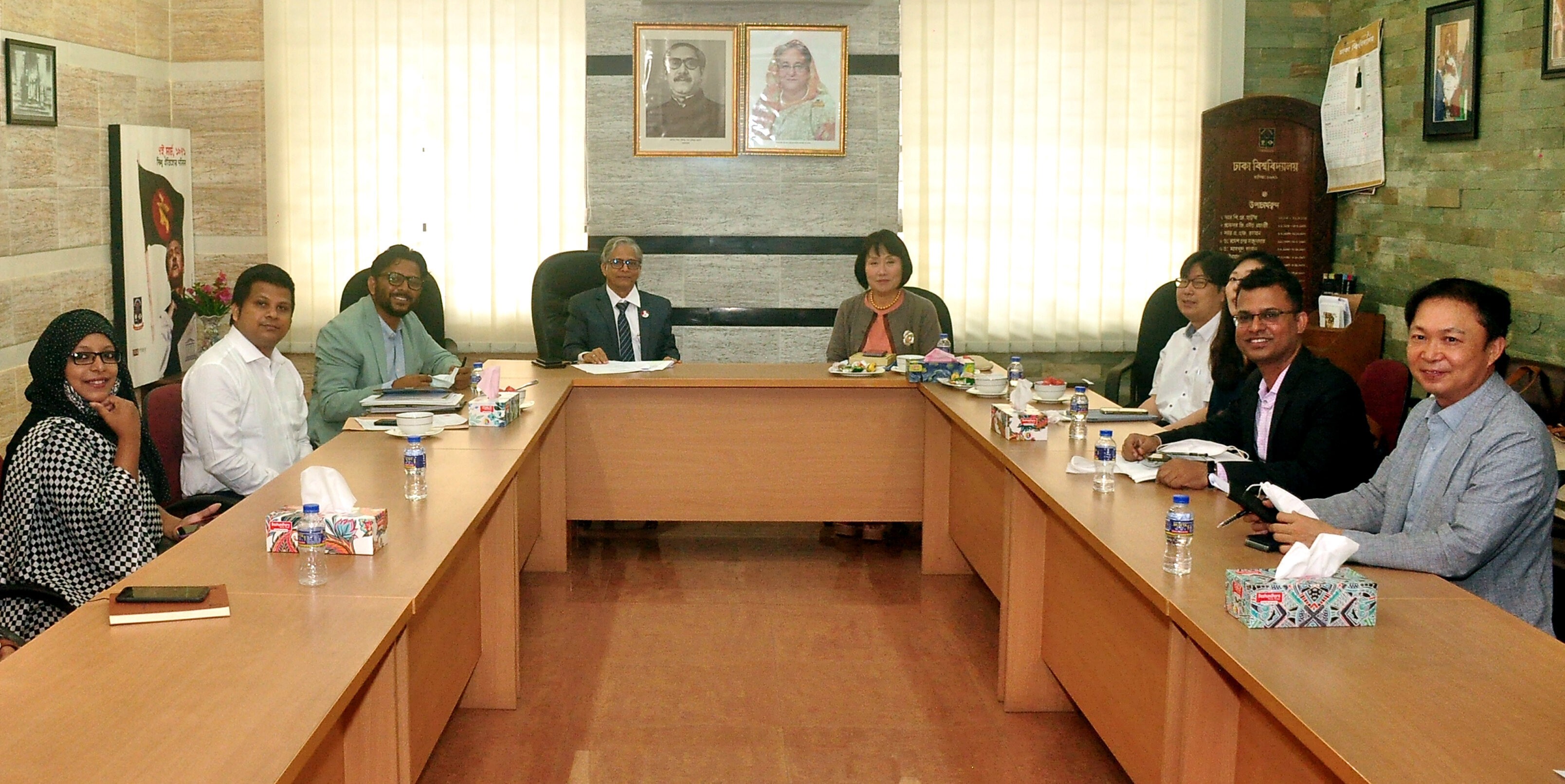 Caption:
A five-member delegation led by Ms Young Ah Doh, Country Director of Korea International Cooperation Agency (KOICA) called on Dhaka University Vice-Chancellor Prof. Dr. Md. Akhtaruzzaman today, March 21, 2021 at the latter's office of the university. (Photo: DU PR Office)